Another race at Kentucky Speedway, another clean sweep for Martin Truex Jr. in the Quaker State 400. The Furniture Row Racing driver rose above the competition Saturday night, leading 174 laps and winning every stage en route to his fourth victory of the 2018 Monster Energy NASCAR Cup Series season.
A relatively calm race provided little adversity for Truex Jr. to overcome throughout the night. The only successful moves to pass the 78 team were on pit road, where Brad Keselowski and Kurt Busch took two tires to briefly obtain the lead. After a fierce battle with Ryan Blaney on the final restart, Truex Jr. extended his lead in the final stretch of the race to win by over two seconds.
A quick note: Truex Jr. has won every stage at Kentucky Speedway since stage racing was introduced at the beginning of the 2017 MENCS season.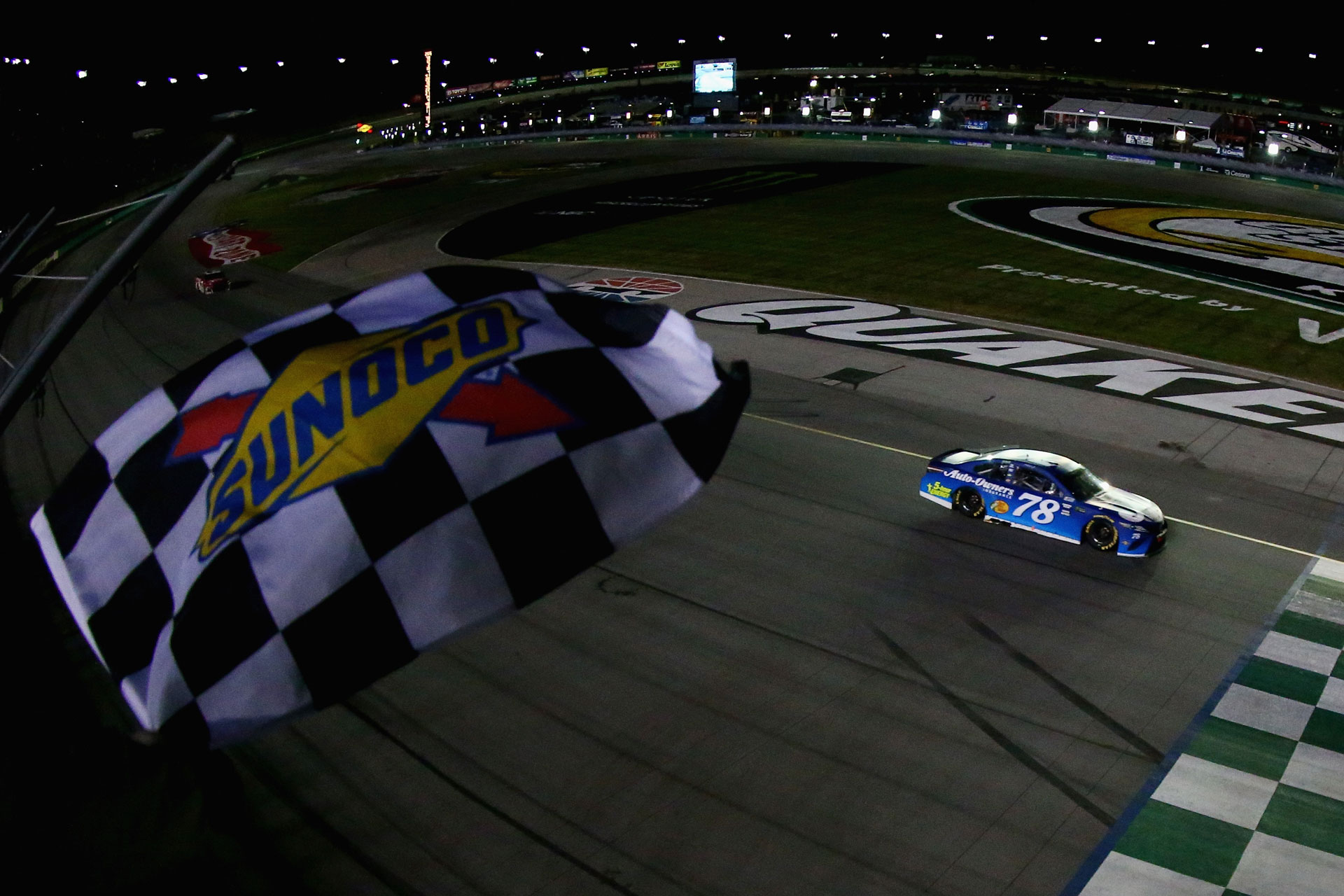 It's safe to say the Trenton, NJ driver has a knack for one and a half mile racetracks such as Kentucky. Truex Jr. now ranks third in the points standings, behind Kyle Busch and Kevin Harvick, who both have five wins on the season. Aside from the three Super Speedway races and Martinsville earlier this year, the dominate three have won every race this season.
We sure hope those drivers have been in your fantasy lineups…
Moving forward to next week, the MENCS drivers head to New Hampshire Motor Speedway for the New Hampshire 301 in Loudon this Sunday. Don't look now, but the last time the series visited NHMS in September of last year, Kyle Busch took home the trophy (and the lobster).
Will the dominate three continue to do just that, or will a different driver be able to break through their reign and earn a victory when the drivers hit the track this Sunday in Loudon?