Denny Hamlin led 153 laps and persevered through three late restarts to win the Hollywood Casino 400 at Kansas Speedway.
The Joe Gibbs Racing Toyota driver earns his fifth victory of the season in Kansas, and 36th career victory in the Monster Energy NASCAR Cup Series. Joe Gibbs Racing now has a total of 16 wins in 2019, with all four drivers reaching victory lane throughout the season.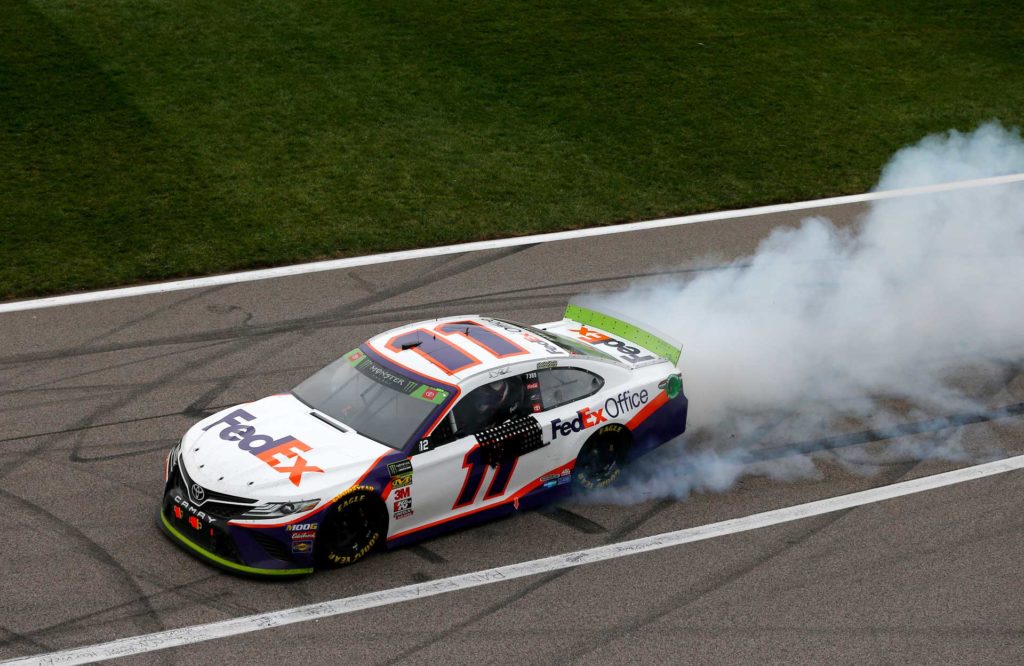 The win didn't come easy for Hamlin, who endured a series of late-race restarts and a fierce charge from Chase Elliott and teammate Kyle Busch in the final laps. The No.11 team came within inches to the finish line before the final yellow flag came out, bringing forth a final restart.
"I knew it was really close, I definitely didn't want to see it happen knowing you just held off those guys," said Hamlin after the race. "We were in good position coming to the white, and everyone behind us had four tires."
Hamlin credits his crew chief Chris Gabehart with making the right adjustments on pitroad to hang onto the lead in the final laps on older tires. "My car handled good enough and we made the right adjustments that made it where we can hold it wide open there in the last two laps and do what I had to do to win."
Chase Elliott and Joey Logano Advance, While Others Falter in Hollywood Casino 400
The playoff picture was shaken up dramatically during the final restarts in the Hollywood Casino 400 in Kansas. Brad Keselowski came into the race over 20 points ahead of the cutoff line for the Round of 8. However, the final restart proved costly for the Team Penske driver, who dropped to 19th position and missed the cut to advance to the next round.
Meanwhile, Elliott surged through the pack on four fresh tires to finish 2nd, giving the Hendrick Motorsports driver enough points to advance into the Round of 8. Keselowski's teammate Joey Logano narrowly avoided elimination when he spun through the grass in the closing laps, receiving right-side damage to the No. 22 Team Penske machine. Logano avoided significant damage and was able to salvage a 17th place finish, enough to move on in the playoffs.
NASCAR Playoffs – Round of 8
Kyle Busch – 4,046 points
Martin Truex Jr. – 4,042 points
Denny Hamlin – 4,037 points
Joey Logano – 4,030 points
Kevin Harvick – 4,028 points
Chase Elliott – 4,024 points
Kyle Larson – 4,011 points
Ryan Blaney – 4,009 points
Summary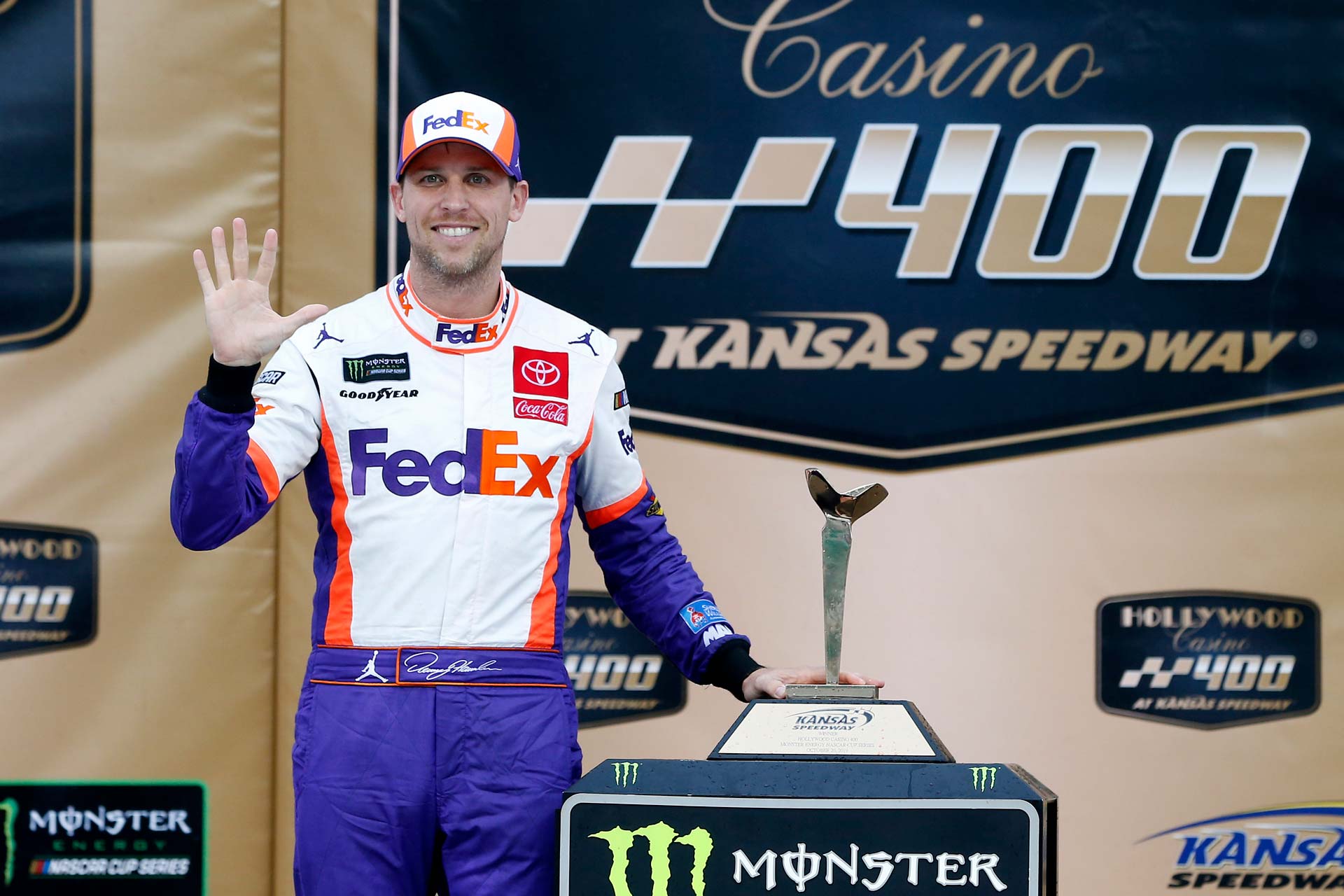 Article Name
Hamlin Hangs on to Win Hollywood Casino 400 in Kansas
Description
Denny Hamlin led 153 laps and persevered through three late restarts to win the Hollywood Casino 400 at Kansas Speedway.
Author