Pocono – Cole Custer passed Tyler Reddick in the final corner to win the Pocono Green 250 at Pocono Raceway.

Custer led a race-high 58 laps Saturday afternoon at the 2.5 mile racetrack in Long Pond, PA after starting on the pole. However, the Stewart-Haas Racing driver lost the lead to Reddick on the final restart, and was forced to battle back to the front on the final lap. The final restart caught Custer off guard as to how strong Reddick was able to drive into and through Turn 1.

"I just have no idea how he didn't miss the bottom and blow the whole corner. He drove in there three car-lengths deeper and still made the corner. I was really shocked by that."

The slow restart didn't phase Custer, who hit his marks each corner to put himself in a position to make a pass going through Turn 3 on the final lap. The win is Custer's third of the season and remains third in the points standings behind Reddick and Christopher Bell.

When asked about how important these wins are to validate moving up to the Monster Energy NASCAR Cup Series Custer stated, "All those guys in that series know in every single situation they're put in, what to do. You got to adapt to it and know where your strengths are and where your weaknesses are." Custer continued, "I think we did what we could have done right. The only thing I wish I didn't do, I wish I didn't get beat into Turn 1."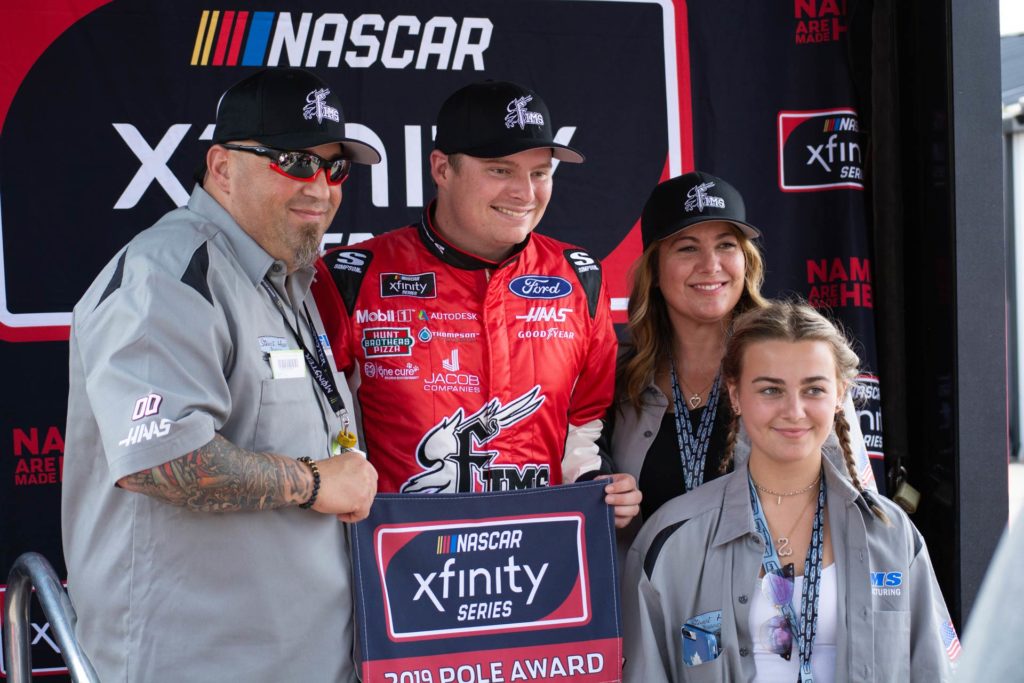 The Pocono Green 250 saw seven cautions for 26 laps. Brandon Jones lost control while running 4th to bring out the first caution of the day on lap 7. Bell avoided disaster early on after spinning in the same spot at Jones. However, Bell was able to miss the wall and continue on to finish fifth. Jeffrey Earnhardt saw his Top 5 run disappear when he was spun out by Austin Cindric on Lap 95. Justin Allgaier got loose on the first green-white-checkered attempt and spun on the restart.

Pocono Green 250 Race Results

1. Cole Custer
2. Tyler Reddick
3. Chase Briscoe
4. Ryan Preece
5. Christopher Bell
6. Noah Gragson
7. Austin Cindric
8. Michael Annett
9. Justin Haley
10. Austin Dillon
11. Justin Allgaier
12. John Hunter Nemechek
13. Brandon Brown
14. Ross Chastain
15. Josh Williams
16. Jeremy Clements
17. BJ McLeod
18. Ray Black Jr.
19. Timmy Hill
20. Gray Gaulding
21. Ronnie Bassett Jr.
22. Jeffrey Earnhardt
23. Stephen Leicht
24. David Starr
25. Vinnie Miller
26. Ryan Sieg
27. Todd Peck
28. Mike Harmon
29. Garrett Smithley
30. Matt Mills
31. John Jackson
32. Camden Murphy
33. Joey Gase
34. Josh Bilicki
35. Morgan Shepherd
36. Jeff Green
37. Chad Finchum
38. Brandon Jones