It was smooth sailing for Kevin Harvick in the Brickyard 400, as the veteran led 118 of 160 laps to win the Big Machine Vodka 400 at Indianapolis Motor Speedway.
Harvick and the No. 4 Stewart-Haas Racing team earned the pole Sunday morning hours before the race. A fast car, good pit stops and clean air paved the way for Harvick to kiss the bricks for the second time in his career, and first Brickyard victory since 2003. 
After struggling to reach victory lane early in the season, the No. 4 SHR team won three of the last seven races in the 2019 Monster Energy NASCAR Cup Series season. The timing couldn't be better to have momentum on their side, as the MENCS playoffs start next week at Las Vegas Motor Speedway.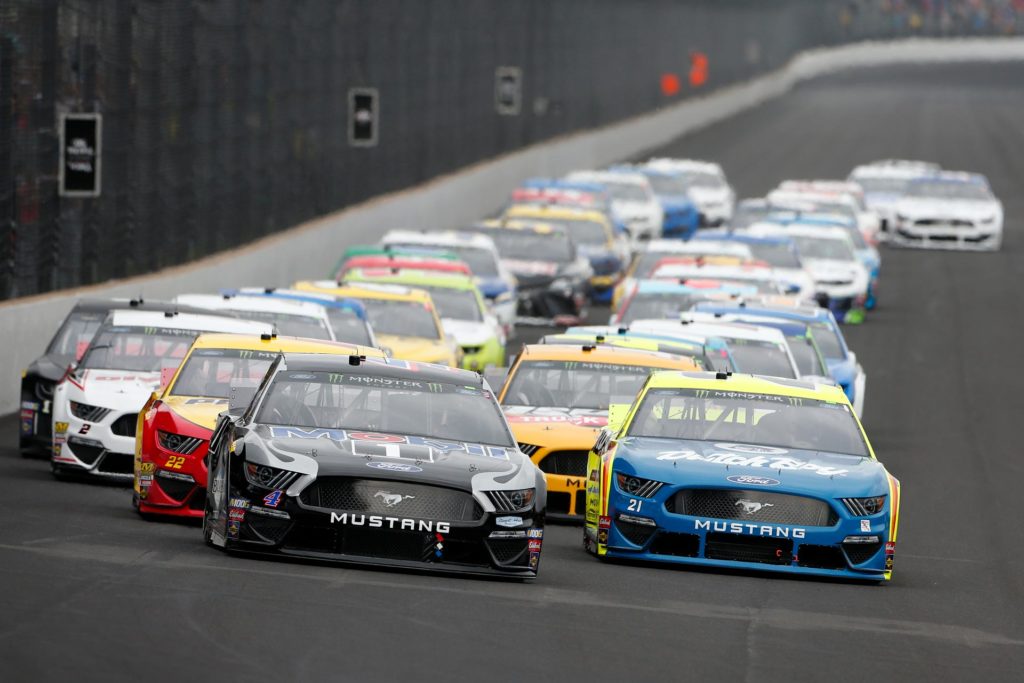 "I just can't say enough about everyone on this Mobil 1 Ford Mustang. These guys on this race team built a heck of a racecar," said Harvick after winning the Brickyard 400. "I know how much this means to Rodney (Childers) and all these guys who work on this car. We've been so close to winning here before."
With the 2019 Monster Energy NASCAR Cup Series playoff field set, Harvick will start the ten-race playoff in 4th place, 17 points behind leader Kyle Busch, who won the regular season points award.
MENCS Playoff Grid Set After Brickyard 400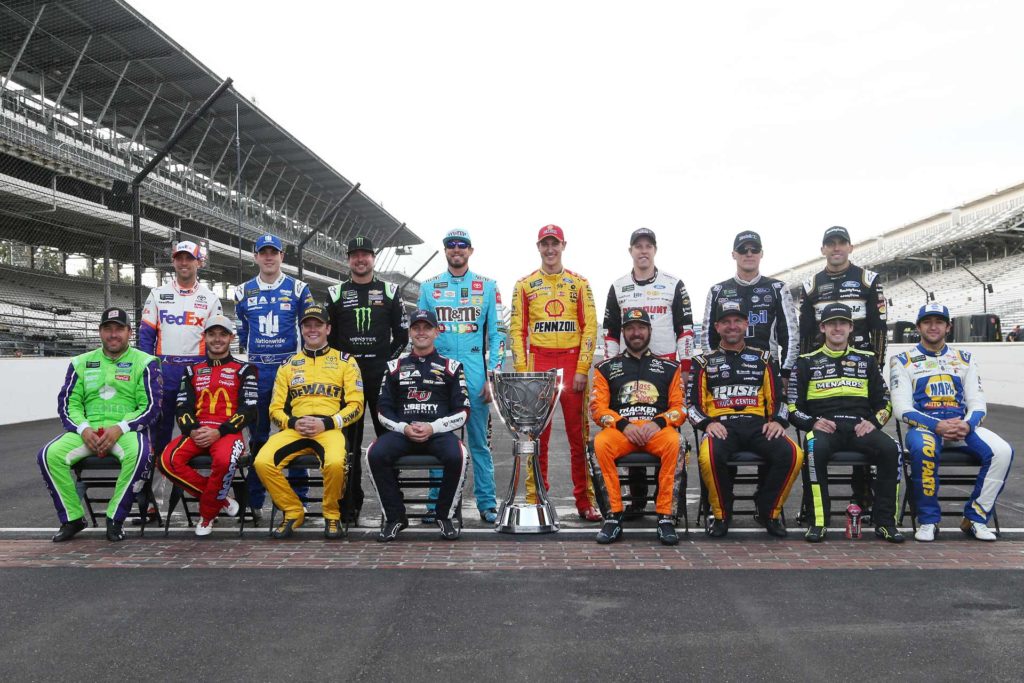 Sixteen drivers will start the South Point 400 this weekend at Las Vegas Motor Speedway with the opportunity to win the 2019 MENCS Championship. Clint Bowyer and Ryan Newman successfully raced their way into the playoffs during the Brickyard 400 with 5th and 8th place finishes respectfully. 
However, Daniel Suarez and Jimmie Johnson will watch others compete for the 2019 championship, as both drivers came up short in their bid to make the playoffs in the Brickyard 400. Suarez got into the outside wall early in the race, and struggled to progress through the field, finishing outside the Top 10 in 11th. 
Meanwhile, Johnson had a strong car late in the race until a multi-car crash in Turn 2 ended the day for the seven-time MENCS champion, regulating the No. 48 Hendrick Motorsports team to a 35th place finish. For the first time in NASCAR playoff history, Johnson will not compete for the championship.
"It's certainly disappointing, unfortunately we had 25 races that led to the position we were in here today," said Johnson after crashing out of the Brickyard 400. "We'll dust ourselves off, go out to Vegas and try to get a trophy."
An eventful Brickyard 400 saw a total of 9 cautions for 48 laps during the 160 lap event. Next week at Las Vegas Motor Speedway kicks off the first of ten races to crown the 2019 Monster Energy NASCAR Cup Series champion.
Share this article with friends: