Alex Bowman was in a league of his own in the Auto Club 400, winning his first race of the 2020 NASCAR Cup Series at Auto Club Speedway. The Hendrick Motorsports driver dominated the 400 mile race, leading 110 laps, and finishing first and second in the two stages before taking the checkered flag in California.
The victory is Bowman's second of his career after taking over the No.88 Chevrolet from Dale Earnhardt Jr. The 26 year old from Tucson, Arizona set out to make a statement this season while being in a contract year with Hendrick Motorsports.  
"Every year is a contract year, every year of my life has been a contract year in the Cup Series," said Bowman after the race. "I have had contracts, and two weeks before Daytona I read a Tweet that said I wouldn't be going to Daytona. There is never a situation I feel completely comfortable in. I feel like if somebody doesn't want you driving their racecar, you are not going to be there driving it," continued Bowman.
If today was a glimpse for what is to come from Bowman and the No.88 team, wins may quickly become a primary focus rather than contracts.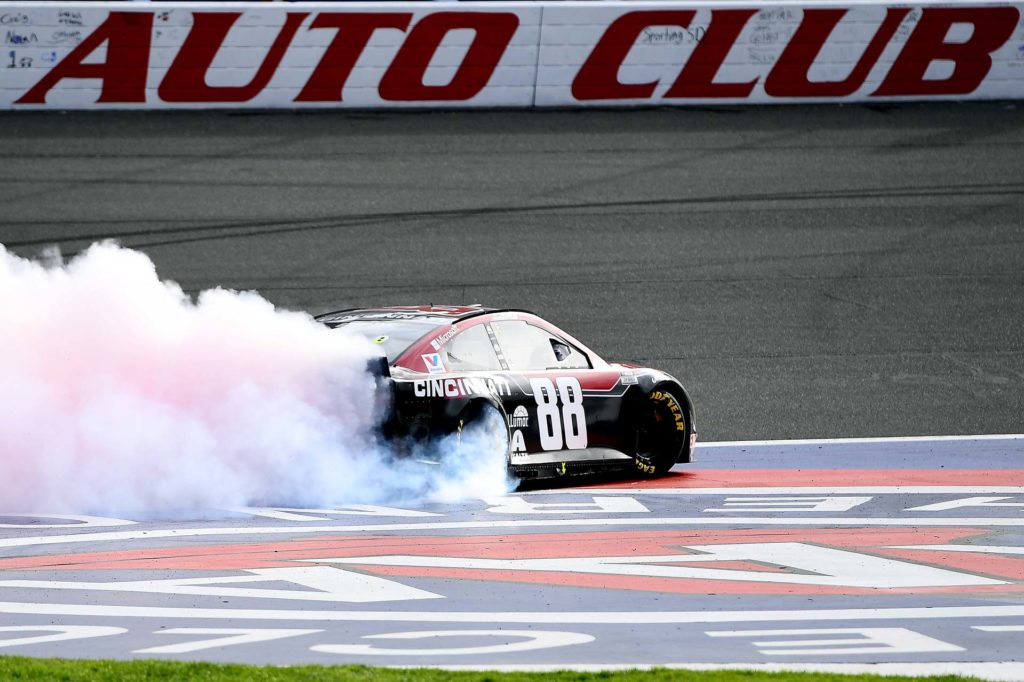 "I don't know if we changed anything since we unloaded off the truck, that really comes down to a lot of preparation at the shop and Greg (Ives) making really good decisions with the package that we brought here," said Bowman in the media center after winning the Auto Club 400.
Bowman took charge during the last green flag run, winning by nearly 9 seconds over Kyle Busch.
Another Strong Day for Blaney Ends with Four Laps Remaining in Auto Club 400
Ryan Blaney led 54 laps and was running in the second position with four laps to go in the Auto Club 400, before a flat right rear tire derailed his day, forcing him to pit and ultimately finish 19th. While it is not the finish the Penske team hoped to achieve, Blaney was the only car who showed potential in defeating Bowman in California.
"One of them deals today. Good car, just unfortunate deal at the end with that tire. Really special to run the Mamba scheme this weekend to show our respects to the victims of the crash. Looking forward to Phoenix," Blaney said on Twitter following the Auto Club 400.
A Final Farewell for Jimmie Johnson in  Fontana
Jimmie Johnson won his first  career NASCAR Cup Series race at Auto Club Speedway in 2002 in just his 12th career start. 83 wins and seven championships later, Johnson competed in his final race at his home track. 
After missing out on the pole by only .007 to Clint Bowyer, Johnson contended throughout the Auto Club 400. "Seven Time" led 10 laps, and finished third in both stages before finishing seventh. "I know in my heart what I'm capable of and what this team is capable of. It's just taken a little bit to get the right people in the right places and rebuild and get this Ally Chevy exactly where it needs to be," said Johnson after the race.
Johnson honored the crowd before the race, leading a five-wide salute to the fans.
With a playoff spot now locked up, Bowman leads the points standings after three races headed to Phoenix Raceway. In 2016 subbing for Dale Earnhardt Jr., Bowman started on the pole and led 194 laps before finishing 6th driving the No.88 car in Phoenix. This race paved the way for a full-time ride once Jr. retired in 2018.
Summary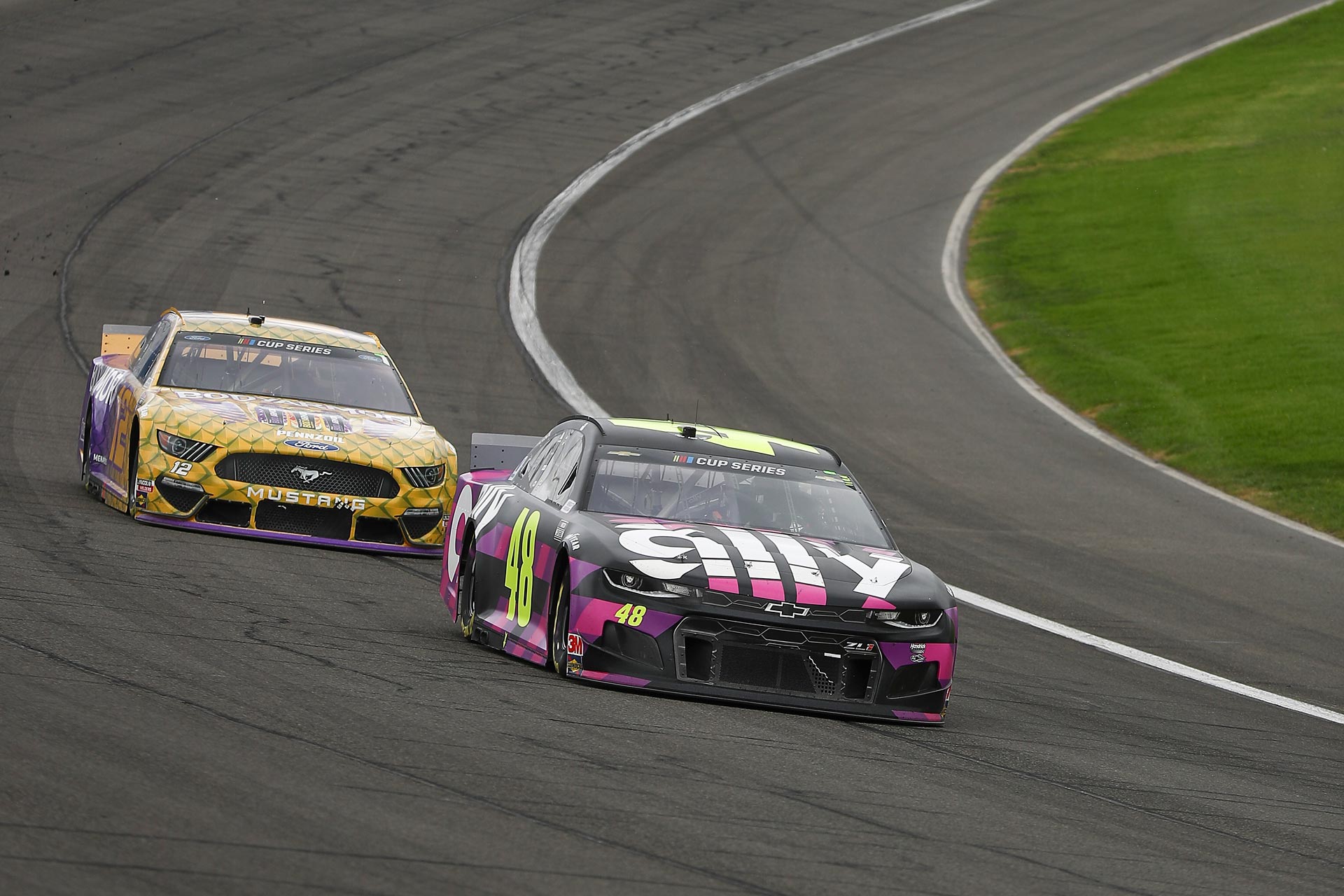 Article Name
Alex Bowman Puts On A Show in Auto Club 400
Description
Alex Bowman was in a league of his own in the Auto Club 400, winning his first race of the 2020 NASCAR Cup Series at Auto Club Speedway.
Author
Publisher Name
Publisher Logo